Last Updated on August 25, 2020 by Hold the Hairline Team
Castor oil is tied to tons of all-natural remedies. From encouraging labor, food poisoning relief, and a pre-cursor to Neosporin.
But, our focus is it's famed reputation as a natural and potent moisturizer.
Using castor oil for hair treatments infuses your tresses with rich moisture. This encourages health, shine, and repairs damage from chemical processing and heat treatments.
Here, we give you our picks for the best products out there using castor oil for hair. We will go over there benefits, drawbacks, and show you the best places to buy them.
Note that the products discussed here are independently chosen by our editors. At no extra cost to you, Hold the Hairline may get a share of the revenue if you buy anything featured on our site.
Castor Oil for Hair Guide Part I: What is Castor Oil?
Castor oil is extracted from the bean or seed of a castor plant. Castor oil has been used since biblical times.
It is considered to be one of the finest natural skin emollients. Its ingredients include some of the most potent omega 6 fatty acids in the plant kingdom.
Historically, castor oil has often been used as a laxative or to induce or speed labor in pregnant women.
When ingested it encourages vitamin and nutrient absorption. It's powerful ingredients get rid of any tummy ache in a jiffy.
Castor Oil for Hair Guide Part II: Why is Castor Oil Good for Hair?
Castor oil benefits for hair are linked to its remarkable moisturizing properties. Its unique combination of fatty acids makes it one of the most replenishing oils on the market. This is also what contributes to its other health applications.
It can be applied to the hair with other ingredients as a hair mask. You can also apply it by itself for full potency. The castor oil locks those fatty acids into the hair's cuticle.
The high concentration of omega essential fatty acids encourages the repair of mistreated locks. They leave a shiny healthy-looking head of hair.
Sealed and moisturized cuticles protect your hair from the damage caused by styling tools. The antimicrobial properties of castor oil also help prevent dandruff and other scalp irritations. It can also be used for psoriasis and may even help in cases of skin cancer.
The main component that sets castor oil apart is the inclusion of the very rare ricinoleic fatty acid. Castor oil seeds are one of the only natural sources of this fatty acid complex. It's good for your entire body but, there's clinical evidence that it's especially effective for gut health.
The natural properties of castor oil help hair health in many ways. It moisturizes the scalp, seals the hairs cuticle, and replenishes nutrients to the hair shaft.
Castor Oil for Hair Guide Part III: Uses for Castor Oil
Castor oil helps treat the following:
Fungal infections
Immune disorders
Cancer
HIV
Skin problems
Hair loss
Hair growth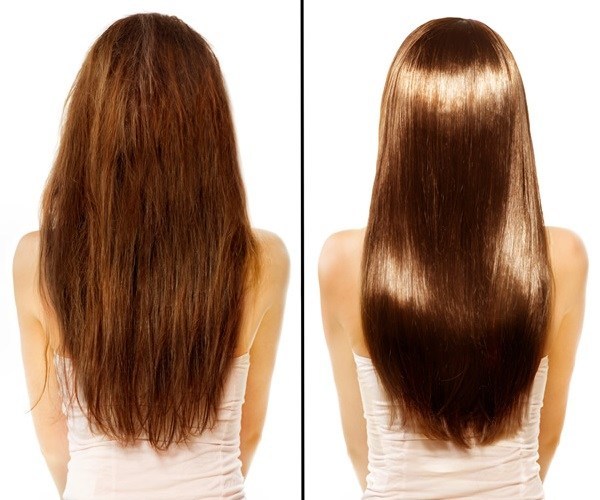 As a standalone oil, castor oil is used as a herbal treatment for many conditions.
One of the leading applications is for the skin and hair. Castor oil has been shown to heal cysts and acne when used on your skin. It also prevents dandruff and scalp irritation when topically applied to the hair and scalp.
Castor Oil for Hair Guide Part IV: Top Benefits of Castor Oil
There's a slew of benefits that castor oil offers for the hair and body.
Anti-fungal, anti-inflammatory, anti-bacterial
Soothes itchy scalp
Improves circulation
Eliminates split ends
Moisturizes scalp and hair
Helps treat dandruff and other scalp infections
Balances scalp pH
Antioxidants support keratin making hair stronger and less frizzy
Restores natural color
Cosmetic Benefits of Castor Oil for Hair
The most common effect of continued castor oil hair treatments will be thicker healthier looking hair.
Thickening the hair you have helps conceal mild hair loss.
Continued treatments also reverse the damage of heat styling and chemical processing of the hair.
For the best results, you want to get cold-pressed, unrefined castor oil.
It may be a bit more expensive, but worth it for silky soft hair. If you are extremely interested in stimulating faster hair growth and repair, rosemary essential oil would be an excellent oil to mix with the castor oil.
The omega 6 fatty acids in castor oil keeps hair moisturized and provides holistic nourishment of the scalp and roots.
Castor Oil for Hair Guide Part V: Castor Oil for Hair Growth & Hair Loss – Does it Work?
Castor oil will treat some forms of hair loss, but certainly increases circulation which is a key factor in increasing hair growth.
Hair loss due to breakage or damage hair is easily cured by castor oil. It also cures piedra, ringworm, and folliculitis hair loss conditions.
The omega 6 fatty acids, vitamin E, and proteins will revitalize hair and moisturize each individual hair shaft.
Circulation is a key factor for hair growth. Thanks to the high concentration of ricinoleic acid the oil is great for increasing circulation.
Castor oil massaged into the scalp will stimulate blood flow, expediting the delivery of nutrients to hair follicles. That means hair will become thicker and healthier.
It will be able to grow longer without getting frail or breaking. Castor oil is also known to help those struggling with postpartum hair loss or hair loss caused due to increased stress.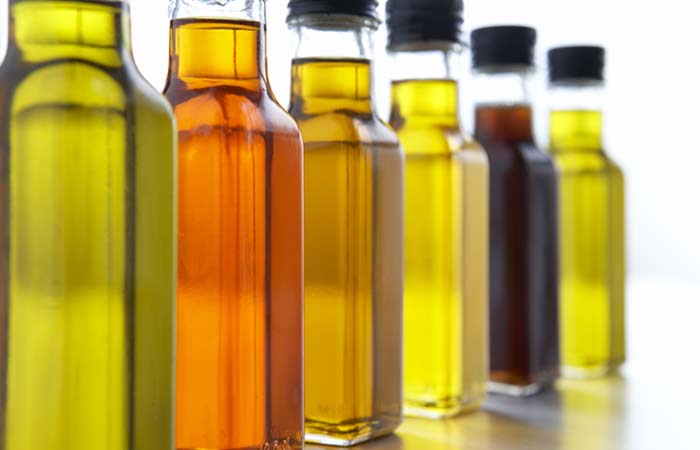 For those suffering from genetic hair loss such as pattern baldness (like alopecia areata), castor oil may have some benefit. Whether it grows lost hair or not is up for debate.
It is unlikely castor oil will stimulate new hair growth in dormant hair follicles. It may help purge scalp DHT as it is antifungal. However, most evidence that castor oil can prevent further hair loss is anecdotal.
Some that have experimented with castor oil and Rogaine have reported much better results than using Rogaine alone.
Perhaps, this is because the essential fatty acids accelerate blood circulation. In theory, this helps the follicles absorb the minoxidil.
Castor Oil for Hair Guide Part VI: Castor Oil Hair Treatment – 5 Easy Steps
Do this treatment once a week to keep your hair healthy, shiny, and strong.
Mix the three oils in a dropper bottle. Shake vigorously.
Part your hair down the middle. For a thorough treatment, section your hair into 4-5 sections.
One section at a time, use the dropper to apply the oil to your scalp and roots. Work your way down the length of your hair.
Massage the oil mixture into your entire scalp and work through the hair. Once the oil is applied to all sections, massage your scalp for about 5 minutes to increase blood circulation.
Pin each section up on the top of your head. Place the shower cap over all of your hair. Leave it in place for 15-20 minutes. Then thoroughly wash with sulfate-free shampoo and conditioner as normal.
Recommended Application Tools
For the best results (and the least amount of mess) you want the following items:
An old t-shirt
A dropper for the oil
Sectioning clips
Rubber gloves
A shower cap
A wide-toothed comb or applicator brush
A large towel
Recommended Formula
We recommend the following natural oil mix: castor oil, jojoba oil, and coconut oil. The combination of oils will give you the best results.
You'll want to use 3 times as much castor oil as the other two oils.
Start with 3 Tablespoons of Castor Oil, 1 Tablespoon of Jojoba Oil, and 1 Tablespoon of Coconut Oil.
Depending on the length and thickness of your hair, this will give you about 5 castor oil hair treatments.
Here's a video that makes some similar suggestions on how to apply castor oil for hair:
Comparison Table: Top 10 Products Containing Castor Oil
Here is our chart of the best castor oil products for hair available right now. It's sorted by price from the lowest cost per fluid ounce to highest.
For a closer look at some of the most popular products, check out our review section further down the page.
| Image | Product | Cleansers | Cost | Popularity |
| --- | --- | --- | --- | --- |
| | NOW Solutions Castor Oil | 100% Castor Oil | $0.60/Fl Oz | |
| | Majestic Pure Castor Oil | 100% Castor Oil | $0.80/Fl Oz | |
| | The Roots Naturelle Virgin Hair Fertilizer Conditioning Treatment | Castor Oil, Olive Oil, Shea Butter, Peppermint Oil, Almond Oil, Meadowdoam Seed Oil, Chamomile Extract, Hydrolysed Wheat Protein | $1.00/Fl Oz | |
| | Okay Jamaican Castor Oil Moisture Growth Treatment | Castor Oil, Argan Oil | $1.20/Fl Oz | |
| | Shea Moisture Strengthen, Grow, & Restore Set | Castor Oil, Apple Cider Vinegar, Shea Butter, Keratin, Peppermint | $1.38/Fl Oz | |
| | Tropic Isle Living Jamaican Black Castor Oil | 100% Black Castor Oil | $1.70/Fl Oz | |
| | Art Naturals Organic Hair Loss Shampoo | Castor Oil, Nettle Extract, Aloe Vera, Gotu Kola Extract, Green Tea, + More | $1.75 /Fl Oz | |
| | Gio Naturals Castor Oil Regrowth Treatment for Hair and Skin | 100% Castor Oil | $3.70/Fl Oz | |
| | VITAMINS Shampoo for Hair Loss | Castor Oil, Procapil (Patented), Biotin, Coconut Oil + More | $5.00/Fl Oz | |
| | Strong Hair Care Treatment Serum | Castor Oil, Biotin, Keratin, Caffeine, Linoleic Acid, + More | $17.00/Fl Oz | |
A Closer Look: Top 10 Best Castor Oil Products for Hair Care in 2020
In this section, we dive a little deeper into each castor oil hair product featured in the comparison table above. We'll discuss what it can do to impact hair health and growth.
We've got castor oil for hair reviews written for a variety of types of products – from serums to shampoos.
1. Now Solutions 100% Castor Oil
NOW Solutions is a big name in the supplement business.
They offer high-grade, ingredient-driven, products at reasonable prices. Their 100% pure castor oil is one of their most popular items.
It is ideal for skincare and as an oil treatment for hair. Use it in combination with egg yolk and avocado for a thicker mask.
The added ingredients will boost the effectiveness of the castor oil for hair shine and locked-in moisture.
2. Majestic Pure Castor Oil, Hair Wonder Oil
If you're looking for a larger bottle Majestic Pure Cosmeceuticals has you covered. Their 16 oz bottle of pure castor oil packs a big bang for the buck.
You'll be able to use this in several hair masks and incorporate it into your daily moisturizing regimen. For those with long and thick hair, this will give you two or three masks.
3. The Roots Naturelle Virgin Hair Fertilizer Conditioning Treatment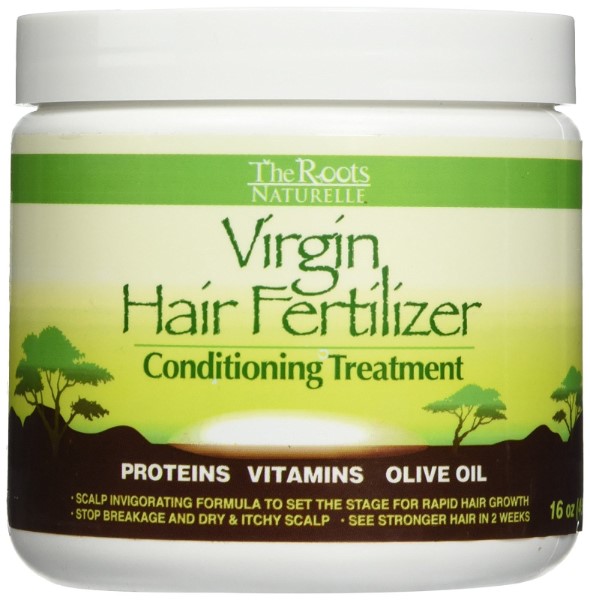 The Roots Naturelle Virgin Hair Fertilizer is a deep conditioning treatment to use in combination with your usual hair routines.
It will improve thinning, damaged, and broken hair. Since it's a natural product, we recommend leaving on for at least 30 minutes before rinsing. The longer you leave it the more moisture it gives your hair.
You'll see results in no time.
4. Okay Jamaican Castor Oil
Black Jamaican Castor Oil will help penetrate your hair with deep conditioning intensive therapy.
Our suggestion: Apply this to your hair, comb it through, and put a shower cap over it to keep it protected.
Leave it on for at least an hour, and then rinse.
You'll see dramatic results after just one use.
5. Shea Moisture Strengthen, Grow, & Restore Set
Shea Moisture is great at helping you transform your hair care routine. Shea naturally promotes hair growth and prevents hair loss.
This particular set contains Jamaican Black Castor Oil in combination with shea butter, peppermint, and apple cider vinegar.
Apple Cider Vinegar is an all-natural way to strip off contaminants left on your hair from sub-par hair products. This shampoo and conditioner get rid of those leftovers. Then the peppermint wakes up your scalp and opens your pores.
Then, the blend of castor oil and shea butter soothe your scalp and strengthen your hair. This leaves you with a full, healthy head of hair.
6. Tropic Isle Living Jamaican Black Castor Oil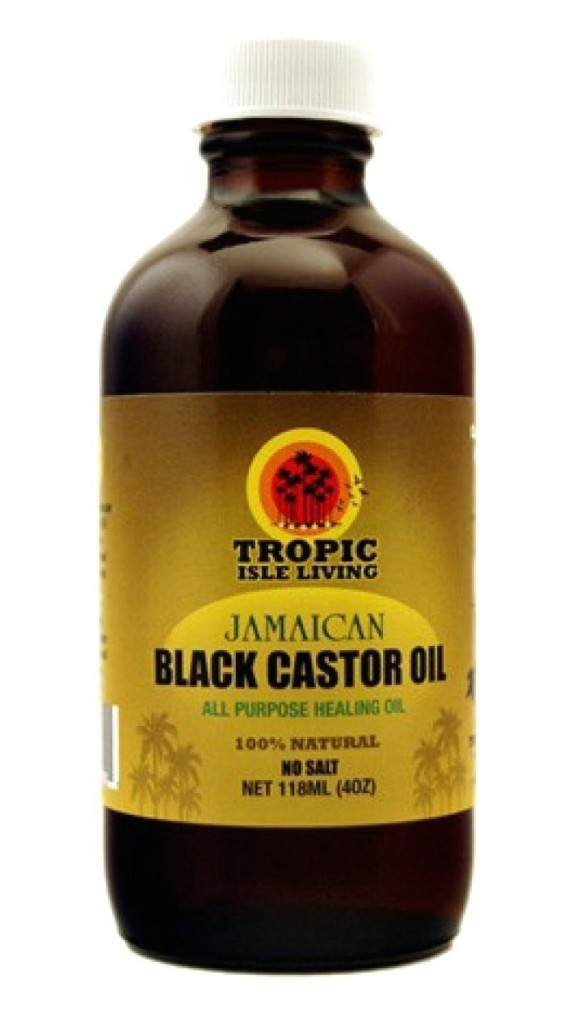 Tropic Isle's Jamaican Black Castor Oil is processed the old school way, by roasting the beans. This gives the oil its rich brown color.
Tropic Isle says roasting enhances the effectiveness of the oil by warming the seeds and encouraging higher oil extractions.
It is said that Jamaican elders used the oil to cure a wide variety of ailments from sunburns to migraines.
7. ArtNaturals Therapeutic-Grade Aromatherapy Essential Oil Set
Art Naturals has made a great blend of castor oil and argan oil. It cleans your hair and restores it at the same time.
It also contains whole oats, rosemary, and aloe vera. This all-natural blend of ingredients will help in treating the hair you have and encouraging the growth of healthy hair.
8. Gio Naturals Organic Cold Pressed Castor Oil Regrowth Treatment
Gio Naturals Castor Oil costs more per ounce, but they stand behind their purity.
Their castor oil is 100% pure, certified organic, virgin, hexane-free.
This mighty fine oil packs a punch of nutrients and fatty acids but is more expensive at about $4/ounce.
We suggest this investment for severely damaged hair that needs the extra special love and attention.
9. VITAMINS Shampoo for Hair Loss – Ultra Fast Regrowth
This one is a little different than the other products we have viewed so far.
It is not a pure castor oil product. This is a shampoo that combines a number of ingredients to support new hair growth and hair health.
Castor oil is combined with other ingredients such as oleanolic acid, coconut oil, and their patented formulation called Procapil.
Replace your current shampoo with this one to reap the benefits.
10. Strong Hairpro Hair Care Quality Tonic
Tonics heal and restore, this is the Strong Hairpro's method to hair growth and restoration.
A blend of Castor Oil, Biotin, and a variety of other ingredients and nutrients to help strengthen your hair.
Strong Hairpro is so sure that you'll like the results they offer a no questions asked return policy.
Even if you use the whole thing you can return the empty bottle for a full refund.