Last Updated on January 16, 2019 by

My hair is thinning. It doesn't have the same volume or thickness as it once did, and my confidence is taking a hit. I haven't wanted to admit it to myself, but it's really happening. No more denial — it's time for action.
Sound familiar? Too many men find themselves in the same situation. Fortunately, there's a solution. That's why we're bringing you this Hims Review.
Hims, aka Forhims, is a revolutionary men's personal wellness site. They offer all types of different health products for men, and they've put together a hair loss package for guys experiencing androgenic alopecia or male pattern baldness. It contains some of the most effective treatment options out there, all in one convenient package.
This Forhims review takes you through the brand itself, as well as the shopping and checkout experience, to give you a detailed look at the company and their products. Ready to stop hair loss in its tracks? Let's get started.
Hims Brand Overview
Specializing in men's health and wellness products, Hims offers guys an inexpensive and convenient way to care for themselves. With product categories ranging from hair and skin, to sex and vitals, there's something here for your every need.
hims. handsome. healthy you.
That's their slogan, and it fits. Hims is truly a one-stop shop for improving your health and building your confidence. This brand has positioned itself as a lifestyle brand for the next generation of men. They specialize in subscription-based solutions to keep you on top of your game without the hassle.
As for the brand itself? Think sexy. With a minimal and intuitive design and color scheme, it feels like a place you want to spend your time. Fantastic typography and stunning images adorn every page for an experience that simply wows you.
If you navigate to the homepage, you'll come across a selection outlining these four categories:
Hair. Includes effective solutions for hair loss and male pattern baldness.
Skin. Includes products related to anti-aging, acne solutions, and general skin care.
Sex. Includes prescription solutions for sexual dysfunction.
Vitals. Includes health-oriented vitamins and daily supplements.
While they create fantastic products in all of these areas, we decided to check out the hims hair loss kit. So what's included?
Hims Hair Review
This Hims hair loss review covers all the bases of the checkout process. From exploring the products themselves, to reaching the purchase confirmation page, we've broken down the shopping experience from A to Z.
When you get to the Hims homepage, there are a number of different options available. For hair loss products, simply click the black button in the top left corner and voila. You'll see in big bold letters: goodbye hair loss.
But how do the products stack up?
Hims Hair Kit Review
Scroll down the page and there are a number of different options:
Complete Hair Kit. Includes Finasteride, shampoo, minoxidil, and vitamins.
Rx Hair Kit.  Includes Finasteride, shampoo, and minoxidil.
Non Prescription Hair Kit. Includes shampoo, minoxidil, and vitamins.
Finasteride. Includes Finasteride.
Edible Kit. Includes Finasteride and vitamins.
Biotin Gummy Vitamin. Includes vitamins.
Minoxidil. Includes minoxidil.
Shampoo. Includes shampoo.
Each one of these options offers a variety of different benefits, making it easy to mix and match to find the perfect cocktail of hair loss products. But what actually goes into each product, and how do they work?
Well, the Hims lineup of hair products includes the following items. Some are proprietary and some are Hims brand versions of popular products. Let's have a look:
Finasteride
Finasteride, AKA Propecia, is an FDA-approved solution to male pattern hair loss. It's generally very safe and effective, and it works by blocking DHT, a hormone that damages hair follicles. It's a once-daily solution that works within 3-6 months for thicker and fuller hair.
Shampoo
A specially formulated blend, the Hims shampoo utilizes ingredients like ketoconazole, biotin, and saw palmetto to promote healthier hair by washing away DHT containing sebum from the scalp.
Minoxidil
Commonly referred to as Rogaine, minoxidil is a topical solution that has been proven to promote hair growth by increasing blood flow and nutrients to the scalp. It comes in different strengths and is usually applied once or twice a day for best results. It's not only proven to strengthen hair, it can regrow new strands as well.
Vitamins
Vitamin B7, or Biotin, is a natural supplement that nourishes and strengthens hair, nails, and skin. It's among the easiest ways to promote healthier hair and repair damaged follicles.
Consider what your hair loss goals are consider adding one or all of these items to your cart for best results.
As for me? I decided to try the complete hair loss kit, which includes every product in their lineup. This even includes a Finasteride prescription for maximum effectiveness. After going through checkout, they match you up with a doctor to do an over-the-internet health screening.
Assuming all goes well, the doctor writes up a prescription and they ship the first box right to your door. It's convenient, discreet, and very cost-effective compared to buying everything separately.
The Checkout Process
Alright! I navigate to the correct page and start the process. I've outlined my experience in the following steps. Consider following along, and use this link to get your first month's order for only $5!
1. Checkout. Once you've decided on the best product for you, click the black button to add it to your cart. Make sure you used this link to automatically apply the coupon to get your first month for $5.
2. Create an Account. They don't require much information, just your email and password.
3. Date of Birth. Enter your date of birth in xx/xx/xxxx format.
4. Shipping Information. Type in your shipping address and phone number. At the bottom of the page is an option to receive SMS delivery updates. A nice touch.
5. Verify Your Address. Review your shipping address and adjust things if necessary.
6. The Good News! More like the not-so-good news. Unfortunately Hims prescription products are not available in all 50 states due to some of the restrictions on telemedicine in those states. Here's a complete list of all the states where Hims prescription products are available so you can check the location you reside in. That means no Finasteride, perhaps the most effective ingredient in the complete hair loss kit.
There's an option to switch to a non-prescription kit, or to head back to the cart. It's still a great offering with lots of value, so I opt to switch to the non-prescription kit.
7. Payment Method. Enter your card information and click submit.
8. Confirm Order. There's a review of the order as well as a notice at the bottom of the page stating that your membership renews automatically. I confirm the order.
9. Confirmation. A confirmation number pops onto the screen and there's a call to check your email inbox. In addition, you'll find links to a handful of relevant articles for your viewing pleasure. A solid addition.
I check my inbox and there's an email with my order number and information about the timeline of the delivery. Since I ended up with a non-prescription kit, it'll arrive at my doorstep in a matter of days. It doesn't get much easier than that!
I'm disappointed that there was no option to consult with a doctor for a Finasteride prescription, but they've assured me it's only a matter of time. As a newer business that's pioneering this online health screening model, I'm not surprised that there are a few hiccups. I'm sure it's only a matter of time before they've onboarded more practitioners.
Overall, the checkout experience is an intuitive and delightful process that screams professionalism. Hims is still in its infancy, but I've no doubt they're going all the way. After all, the benefits of Hims are truly second to none.
Key Benefits of Hims
There are numerous benefits to adding one or several of the Hims hair loss products to your daily routine. In addition to its stylish brand that just feels great to be a part of, there are a number of ways it can make your life better:
Convenient. It doesn't get much easier than this. The checkout process takes about 5 minutes, a bit more if you're able to lock down a prescription screening, and it's so easy to navigate. A few clicks of your mouse, and you're on your way to stopping hair loss and regaining your confidence.
Discreet. It's hard for men talk about personal matters like hair loss and health-related issues. That's why Hims is such an important addition to this space. They offer a simple solution that includes effective products delivered right to your door.
Affordable. Even at the full retail price, the complete hair loss kit comes in around the same cost as just one of the products included. It's a fantastic deal that truly gives men the chance to stop hair loss without breaking the bank.
Intuitive. The site is simple to navigate with fantastic typography, stylish graphics, and unrivaled support. It's a great experience that leaves you wanting to go back and shop for more.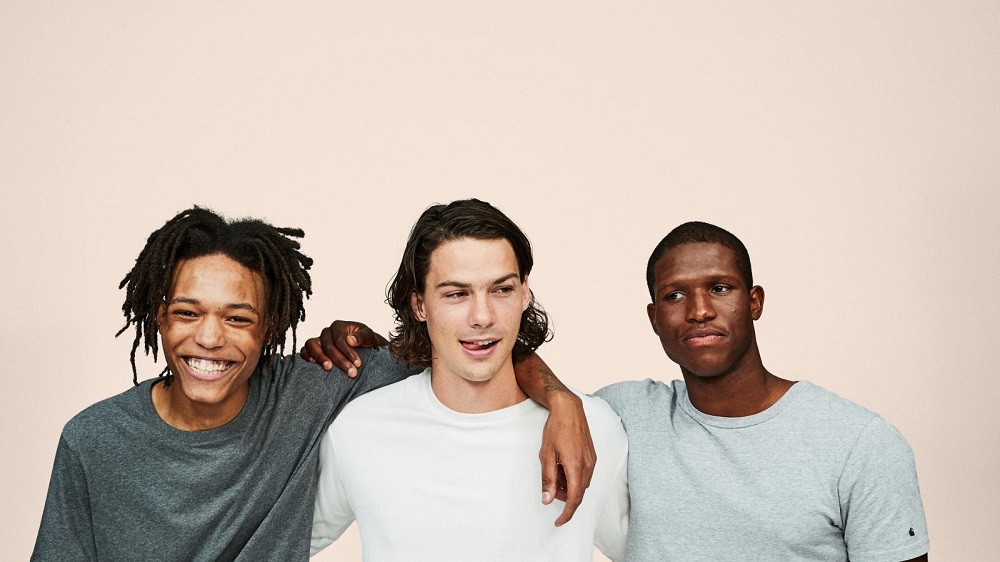 Overall, Hims is one of the best solutions to male pattern hair loss that we've come across. Talking about hair loss or erectile dysfunction isn't easy and Hims found a way to remove most the friction from this normally awkward experience.
Should you give Hims a shot? If you're struggling with hair loss it is one of the best places to seek help.
Related Reading:
---