Last Updated on January 16, 2019 by
Beta sitosterol for hair loss is probably the most popular treatment method outside of saw palmetto as far as herbal supplements go. Many individuals suffering from the condition of hair loss are on the prowl for something natural that solves their problem. Wearing a wig, toupee, or getting hair transplants are never exciting courses of action.
How effective is beta sitosterol?
Is it more potent when combined with saw palmetto?
Are there any risks with taking this supplement?
What are the best beta sitosterol products?
We venture to answer each of these commonly asked questions about this hair loss supplement.
Beta Sitosterol Product Comparison
Top 10 Recommended Beta Sitosterol Products
In this section we provide an overview of some of the more popular products that include beta sitosterol in their list of ingredients. Many times, companies will combine it with saw palmetto and a host of other ingredients that have some evidence indicating their ability to block DHT. While the first of our recommended products that made this list are taken orally, we did include some topical solutions.
Beta sitosterol is probably most effect when taken by internally, however. The nice thing about taking these full spectrum DHT-blockers is that you don't have to remember to take half a dozen different pills. You get everything in one.
Best Beta Sitosterol Supplements

125 mg beta-sitosterol per 4 capsules
38 mg saw palmetto per 4 capsules
Also contains green tea extract, grape seed extract, L-Arginine, and L-Lysine

500 mg saw palmetto per capsule
Buy two Zhou Nutrition products get 10% off with code Zhounut 2
Buy four or more get 20% with code Zhounut 4

375 mg beta-sitosterol per capsule
100% vegan capsules
Extracted from pine trees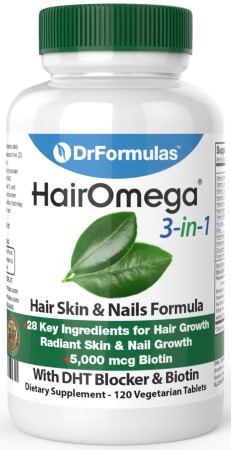 300 mg beta-sitosterol per 4 capsule
300 mg saw palmetto per 4 capsules
Contains essential oils, vitamins, + more for comprehensive approach

90 mg beta-sitosterol per capsule
320 mg saw palmetto per capsule
Also contains rosemary and pumpkin seed oil
Best Beta Sitosterol Topical Treatments

High concentration of beta-sitosterol and Vitamin E
Regenerates the scalp skin and promotes healthy hair
Topical solution is safe for skin and other uses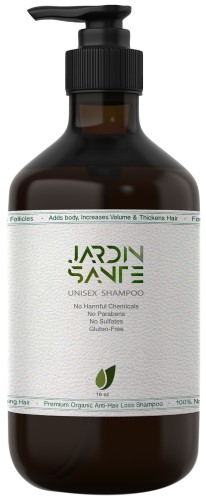 Beta-sitosterol is found in sage, a key ingredient in this unisex shampoo for hair growth
No parabens, no harmful chemicals, gluten free, hypoallergenic, and cruelty free
Helps hair to grow longer and stronger, as well as thicken up
Pre shampoo treatment, also available in a set with shampoo
Beta-sitosterol, ginger, argan oil, and other natural remedies help boost hair growth
Good for those suffering androgenetic alopecia and postpartum hair loss

DHT blocker proprietary solution containing saw palmetto, beta-sitosterol, and fatty acids
Contains minoxidil FDA approved hair regrowth stimulator
Topical application, not oral
Topical application of serum daily will help stimulate growth and healthier hair
5% beta-sitosterol and saw palmetto block DHT
Use to style hair with medium hold
What is Beta Sitosterol?
Beta sitosterol is a phytosterol that comes from plants. This plant substance is very similar to cholesterol in its chemical structure, though inherently different. Cholesterol is specifically found in cell membranes of mammals and beta sitosterol is found in cell membranes of plants. Beta sitosterol is found in soybeans, corn, avocados, pecans, cane sugar, cereal, pumpkin seeds, and some types of berries. It is typically extracted from peanut oil, soybean oil, or avocado oil.
Many companies actually add beta sitosterol to foods like margarine and mayonnaise. This helps reduce your bodies absorption of dietary cholesterol.
Beta Sitosterol is commonly used to treat heart disease and high cholesterol. Secondary uses include boosting the immune system, combating HIV/AIDS, gallstones, the common flu, fibromyalgia, arthritis, headaches, asthma, tuberculosis, few types of cancer, enlarged prostate, and of course hair loss. Some people even claim it enhances sexual activity.
The Food and Drug Administration (FDA) has allowed manufacturers of beta sitosterol to include that it reduces the risk of coronary heart disease on the labels of their products. WebMD says it is likely effective for treating high cholesterol and trouble urinating due to an enlarged prostate. The well known web site also states there is insufficient evidence as a cure for male pattern baldness.
Beta Sitosterol Hair Loss Studies and Research
There aren't many studies that have been completed on beta sitosterol's direct relationship to hair loss. The first study we link to that is located in the Journal of Alternative and Complementary medicine is the most promising. It demonstrated that 60% of those tested that took beta sitosterol showed an improvement in their hair condition. The duration of this study was 12 months, with some subjects noticing improvement after 4 months of use.
It also suggests that its data warrants further clinical research into beta-sitosterol as a hair loss treatment. The study by J Cutan shows its efficacy when combined with saw palmetto. The third study is referred to as showing its use as an anti-inflammatory and points to the possibility of using it as a topical to treat an irritated scalp.
Resources
Here is a list of some of the most prominent studies and research:
Prager, et al. The Journal of Alternative and Complementary Medicine. April, 2002. "Effectiveness of Botanically Derived Inhibitors in the Treatment of Androgenetic Alopecia." Find at pubmed.gov.
Cutan, et al. Journal of Cutaneous and Aesthetic Surgery. January 2009. "Serenoa Repens: Does it have any role in the management of Androgenetic Alopecia?" Find at pubmed.gov.
Martelanc, et al. Journal of Chromatography. August 2009. "Inhibiting inflammation in Human Skin Cells." Find at sciencedirect.com.
Beta Sitosterol for Hair Loss
Beta sitosterol is thought to prevent hair loss by inhibiting the production of androgens such as DHT. It does this by inhibiting 5-alpha reductase type II enzyme. This enzyme is responsible for the conversion of testosterone to dihydrotestosterone (DHT). Most users who have had success with this supplement report results as fast as a few weeks after starting daily use.
Typically most people will see the best results after 5-6 months of use. Many users who have reported dramatic positive results have taken beta sitosterol alongside saw palmetto. One of the studies we link to below shows how these two naturally occurring botanicals work together to combat hair loss.
Beta Sitosterol + Saw Palmetto
Perhaps the best thing about beta sitosterol and saw palmetto, is that they have not been linked with the spectrum of negative side effects associated with pharmaceutically derived alternatives. Some people have theorized that since substances such as beta sitosterol work great as a hair loss treatment but are downplayed by large commercial interests. They are naturally occurring and inexpensive to produce, therefore there is no motive for big drug companies and they cannot claim exclusive rights to them.
Essentially, this translates into very small profits for them as well as anyone who wants to conduct studies on it. This quite possibly is an explanation on why follow up studies have not taken place following the promising 2002 study we linked to above.
Another indirect source of evidence that it has DHT blocking properties is a product named "Hair Mass for Men" that was introduced and sold in Europe by L'Oreal. The primary ingredient of this hair loss product was beta sitosterol. There in-house studies of its effect on hair loss discovered "significantly positive results."
Pros
Beta Sitosterol is a plant based, natural treatment
Safe for both men and women
Low cost solution
Safe in relatively high doses
Cons
Relatively little scientific research backing it up
Thus far, not shown to be as effective as Propecia
Side Effects of Taking Beta Sitosterol
Side effects of taking beta-sitosterol are thought to be minimal and mild when taken as a supplement by mouth. Common side effects experienced include: indigestion, gas, diarrhea, constipation, and nausea. It is recommend to take beta-sitosterol with a meal or snack. People who should not take beta-sitosterol are women who are pregnant or breast-feeding as not enough is known about this supplements effects.
How to Treat Hair Loss with Beta Sitosterol
The recommended dose is to take around 100mg of beta sitosterol. This is taken 2-3 times daily. In total that's about 300mg a day of the stuff. Advocates say you should take this in combination with about 200mg twice daily of saw palmetto, and you have a potent natural DHT-inhibitor cocktail. The ideal candidate for treating hair loss with natural substances such as beta sitosterol are those who are experiencing the beginning stages of hair loss.
Mild to moderate cases will likely see the most success. Severe cases of hair loss with larger bald spot areas typically only have one option and that is hair transplant surgery. A daily maximum of 5000mg of beta sitosterol is considered safe.
So if you're looking to mega dose it you're not going to croak if you overdo it. However, you're probably going to end up wasting money because your body can only metabolise so much before the rest is just converted to waste. Side benefits of taking beta sitosterol is that you may boost your immune system, keep your prostate healthy, and lower your blood cholesterol levels.
---