Last Updated on August 25, 2020 by Hold the Hairline Team
A lot of people wonder about biotin for hair loss and what its effects are. A wide number of hair loss products contain biotin in their list of ingredients. Biotin also called vitamin H, vitamin B or coenzyme R is a substance that belongs to the B complex vitamin category. Its main purpose is to aid the body in transforming the food that you consume into energy, as well as cell growth and supplying the metabolism with fats and amino acids.
Biotin can usually be gotten by eating a healthy diet, with many experts associating this substance with regulating blood sugar and helping pregnant mothers have healthier babies. But for the purpose of this article, the focus will be on how it influences hair loss and hair growth.
For a roundup of the top biotin products for hair loss, check out our best biotin shampoos page.
Biotin for Hair Loss: Does it Assist with Growth?
In the past few years, biotin supplements and products have been used to treat a variety of conditions related to the kidney, liver, and nervous system. Another common belief is that consuming ability can improve the capacity to grow long hair.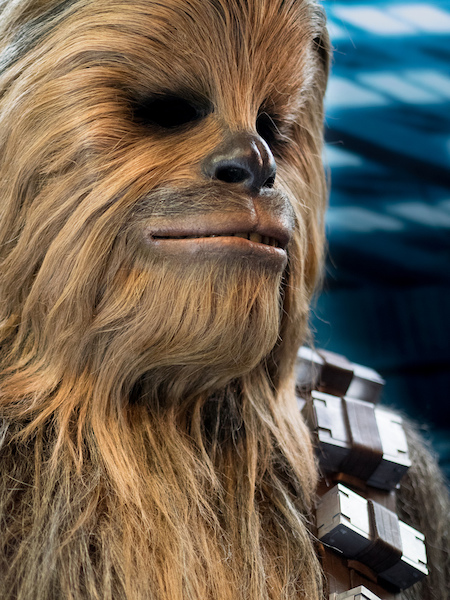 More specifically, biotin products are frequently recommended for faster hair growth because they improve the health of the scalp. Persistent use of biotin products can lead to healthier hair overall because it strengthens the hair follicles. Moreover, hair breakage can occur less frequently, which means that the hair will grow longer in a shorter time frame.
Finally, many men and women experience thinning hair, especially as they advance in age and other factors such as stress, thyroid issues, and bad hair care habits. However, thinning hair can also be linked to a lack of biotin, so it is obvious why this substance can play a major role in preventing this from occurring.
Can Biotin Contribute to Hair Loss?
When it comes to biotin and hair, the opposite argument can also be made. Biotin can have many side effects, like muscle pain and cramping, nausea and abdominal discomforts, memory problems, and, most importantly, hair loss.
While there is no scientific consensus on the efficacy of biotin, one thing that scientists do agree on is that if taken in the recommended dosage, it can aid the hair to grow. However, excessive biotin can, ironically, contribute to hair loss and thinning. The side effects can get worse if biotin is combined with certain medicines, which is why it is best to start any treatment after consulting with a healthcare specialist.
It is worth noting that while biotin consumption can contribute to hair loss, so can a lack or deficiency. Biotin deficiency is a rare nutritional disorder that, if left untreated, can have grave health effects, such as red rashes throughout the body, depression, and, in the worst cases, even hallucinations and death.
However, even with the potential of developing allergies, biotin is generally safe, and the side effects are rare. With that being said, here are a few popular products that contain biotin and will help you grow thicker, stronger hair.
Top 4 Best Biotin for Hair Growth Products
Biotin, while having a number of rare side effects, is generally considered to be safe and beneficial in many areas. A regular intake of biotin supplements can boost the immune system, regulate the levels of blood sugar, and prevent various other conditions. But most importantly, it can contribute to hair growth, and enhance its thickness and volume in the process. However, before taking any supplements, make sure to talk to a specialist and determine the right dosage. Finally, we have compiled a list of the best products to make your choice easier.
1. Watermans Grow Me Shampoo
Watermans Grow Me Shampoo is one of the best sulfate-free hair products out there. Made in the UK, it has been salon tested for all hair types, so you do not have to worry if your hair is thinner than the norm.
Moreover, along with containing no traces of sulfate, the biotin will stimulate hair growth by improving scalp circulation. Hair density will also be increased because this shampoo boosts the strength of the hair follicles by supplying them with an adequate amount of oxygen. It is affordable and has enjoyed rave reviews, with one user reporting an inch and a half of hair regrowth and the disappearance of a bald patch.
2. Natrol Biotin Maximum Strength Tablets
This is a beauty supplement that comes with high amounts of biotin. It is 100 % vegetarian and natural, increasing the strength of the nails and improving the health of the skin.
But its most important perk is related to hair care, as it stimulates growth and increases thickness. It comes packaged in bottles containing 100 pills, weighing 10,000 mcg which, at its price tag, is more than a bargain. Do not worry if you experience hair breakages in the first couple of weeks because it takes some time (one month and a half or two, as one user reported) until it takes effect.
3. LionHeart Supplements Premium Biotin 5000 Mcg
This particular product is quite underrated, but that doesn't mean it is not effective, as the majority of reviews are favorable. This biotin supplement is targeted towards women and it contains no GMO and fillers.
By taking this product on a daily basis, your hair will see increased volume, shine, and health. Moreover, if you are experiencing hair loss, the Lionheart supplements will improve scalp circulation and help it grow back faster. In fact, this product's main selling point is its rapid results, boasting guaranteed positive effects after just seven days for hair, as well as skin and nails.
4. Eu Natural's 5000 Mcg Biotin Supplement
Finally, Eu Natural's biotin supplement is one of the best choices in this category of products. The bottle comes with 120 capsules which are 100% vegetarian, with 99.8% purity. This means that it takes full advantage of biotin's health benefits and potency because it contains no fillers, chemicals or other artificial ingredients, just the vitamins in their purest form.
The recommended dosage is one capsule per day with food, and the positive effects will start being apparent after a few weeks. However, due to its high amounts of pure, unaltered biotin, it is not recommended for children. Also, if you are breastfeeding, it is best to consult a doctor before starting this treatment.