Last Updated on January 16, 2019 by

Native to the Americas, the jojoba plant (pronounced "ho ho ba") is a hearty, perennial shrub that can be found growing wild in the Southwestern United States, Southern California and parts of Mexico. Not surprisingly, jojoba thrives in dry, arid climates as it requires little water and care due to its deep roots and upright leaves. Enjoyed by gardeners as an ornamental plant today and used extensively in the natural beauty industry, Native Americans valued the oil of the jojoba plant throughout time for its medicinal qualities. They also used jojoba oil for hair care.
What is Jojoba Oil?
Jojoba oil is actually a liquid wax closely resembling sebum, the natural substance produced by the body's skin glands. For this reason it works well as a natural moisturizer and has replaced animal fats in many skin care products. First cultivated commercially in the Negev Desert and areas near the Dead Sea in Israel, jojoba's importance in the beauty industry began in the 70s with the banning of whaling.
Jojoba oil is extracted from the seeds of the plant, is golden in color, and has a light, nutty aroma. Once refined, it becomes odorless, making it an ideal carrier oil. This is just one of the many benefits of jojoba oil.
Jojoba Oil Benefits
What is jojoba oil good for? Jojoba oil benefits the body in a variety of ways. Sierra Bright details the benefits of jojoba oil for hair and skin for Natural Living Ideas.
For Skin, Jojoba:
moisturizes
heals chapped lips
softens dry cuticles
controls oily skin and acne
treats cracked feet and dry hands
relieves symptoms of eczema and psoriasis
reduces the effects of sunburn
Jojoba Oil: It Does a Body Good!
How does jojoba oil work on the skin? Jojoba oil benefits the skin by hydrating and moisturizing. Dry skin is not only unappealing and uncomfortable, it is a health risk, too. Washing the skin removes dirt and potentially harmful bacteria. However, it takes away the skin's natural moisturizer and protective oil, sebum, too. Cold, dry weather has the same effect on the skin.
Moisturizing with jojoba after washing, before going outside and prior to sleep (especially during the winter months in you live in a cold climate) restores this protective coating. When applied, it forms a barrier to prevent the entrance of bacteria and other environmental toxins through cracks in the layers of the skin. It also traps moisture in, keeping the skin soft and hydrated.
Jojoba oil can be directly applied to the body, including the lips. Soak dry hands and feet in warm water 5-10 minutes and dry with a towel before application for best results. Mix a teaspoon of jojoba oil with 2 teaspoons of coconut oil to sooth chapped lips or check out Sierra's article for an easy DIY recipe for jojoba and beeswax natural lip balm.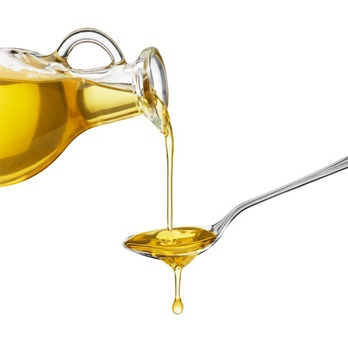 Interestingly, jojoba can also address the problems of oily skin. The application of jojoba signals the sebaceous glands to downregulate, sending the message that there is enough oil being produced. Jojoba's antibacterial and anti-inflammatory properties make it a useful acne remedy by cleansing the site, dissolving excess sebum and clearing blockages formed around the hair follicle. Abundant in iodine, jojoba oil can prevent the re-occurrence of breakouts by eliminating harmful bacterial growth. However, to achieve these desired effects, it is important to use pure oil.
Finally, jojoba's Vitamins E and B-complex vitamins aid the skin in healing. Its antibacterial, anti-fungal and antioxidant properties make it useful in relieving the effects of sunburn, Athlete's foot, fungal infections and the symptoms of autoimmune skin conditions like eczema and psoriasis. It has even been found to minimize scarring, aid in the healing of wounds, smooth out wrinkles and counter the effects of aging.
Benefits of Jojoba Oil for Hair
Is jojoba oil good for hair? It appears so! While many other oils have benefits for the hair (coconut, olive), in the vein of hair care, jojoba is a wonder. Here are some jojoba oil benefits for hair:
For Hair, Jojoba:
moisturizes
treats dryness and frizz
controls dandruff
relieves scalp psoriasis
controls hair loss
Care of the hair begins with the head. First, use jojoba oil for scalp health. Moisturizer extraordinaire, the antioxidant and moisturizing properties of Vitamin E make jojoba oil an ideal treatment for the dryness of the scalp and associated ailments.

Similar to how it addresses the problem of acne, jojoba oil benefits hair growth by clearing blockages in the hair follicle (caused by excess sebum and cell debris) that prevent growth of the hair. Dry, flaky skin on the scalp contributes to the clogging of hair follicles, and consequently, hair damage and hair loss. So, use jojoba oil for dandruff, too, for both prevention and treatment.
The Vitamin E in jojoba oil plays another important role here, restoring hair health by reducing inflammation of the scalp and repairing damage to hair follicles. Use jojoba oil for hair to treat scalp dryness and dandruff while promoting hair growth.
Jojoba Oil for Hair Care
Here are some tips on how to use jojoba oil for hair health and growth:
For general hair care apply oil to hair before washing or along with shampoo to prevent the hair's natural oils from being stripped. Apply to damp, clean hair to soften, smooth, shine and detangle. Use jojoba oil for split ends, as it repairs damaged, broken strands, too.
For hair growth, add 3-6 drops of essential oils (a combination of rosemary, lavender, thyme, and cedarwood) to 1 tablespoon of jojoba oil and massage into the scalp a few times a week.
Check out this article from Authority Health to learn more about ways to use jojoba oil as a hair loss treatment:
Direct Use of Oil on Hair
Mixed with Shampoo or Conditioner
Mixed with Essential Oils
Best Jojoba Oil Hair Care Products
The case is strong for trying out jojoba oil for natural hair care as well as in manufactured products containing this precious oil. For those of you who rather leave the mixing to the experts, here are some of the recommended products containing jojoba oil for hair growth and general hair and skin care. According to UrbanVegan, the best jojoba oil is pure, organic, and cold pressed.
HobaCare is 100% first pressed, unrefined pure jojoba oil from expeller pressed jojoba seeds. The Jojoba Company is dedicated entirely to the distribution and use of jojoba oil and offers a wealth of information for professionals of massage, aromatherapy, chiropractics and skin care under the Use Jojoba link on their website.
You options come in 1 litre (comes with a separate dispenser bottle), 8 fluid ounces, and 4 fluid ounces.
The company's first product and their #1 seller today, Desert Essence sources their jojoba from farms in the Sonoran Desert and Peru. Their non-GMO oil is also USDA organic and made by chemical-free processing. This item is available in 4 ounces.
This 100% pure cold pressed jojoba oil comes in a lovely cobalt blue glass bottle, wonderful for storage, though as a wax ester, jojoba has a much longer shelf-life than true oil products. It also comes with a 100% money-back guarantee.
USDA Organic, Viva Natural's cold pressed jojoba oil is never exposed to high heat, thus preserving the oil's vital nutrients. This product comes in an amber glass bottle.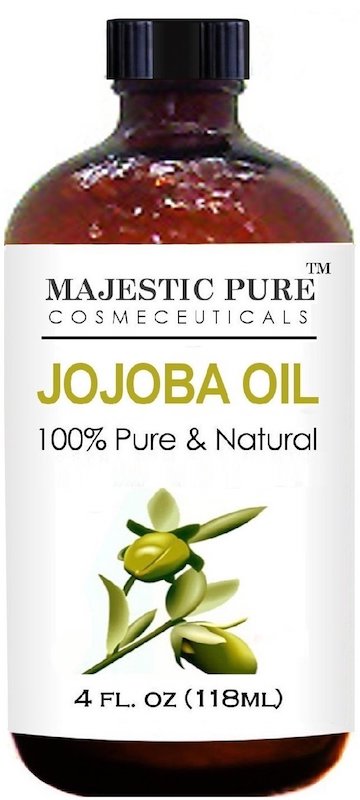 Majestic jojoba oil is made in India from sustainably farmed, organically grown plants. 100% pure. No added substances or animal testing.
Unrefined, this 100% pure cold pressed jojoba oil by Leven Rose is certified USDA organic. Extracted from expeller pressed jojoba seeds grown in Arizona, this product is packaged in an amber glass bottle and comes with a money back guarantee.
Now's organic, expeller pressed jojoba oil has all the integrity of a quality product that is safe and suitable for many consumers: Vegan; Gluten, hexane and paraben-free; USDA organic certification; NON GMO project verified.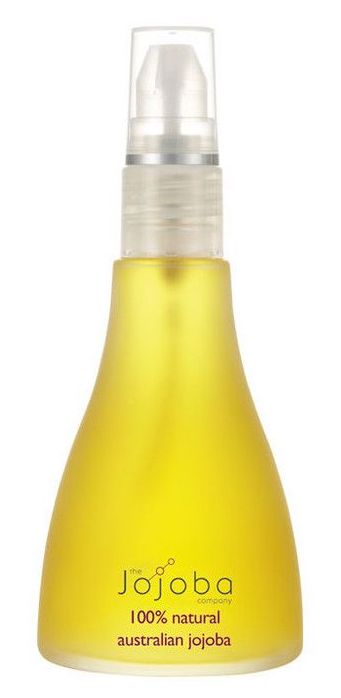 This company is not a branch of the one listed above, based in Maine, USA. It is actually its own entity, producing cold pressed jojoba from its farm in Yenda, New South Wales, Australia. Golden indeed, reviews support the splurge this pricey product requires – a nice gift for a deserving family member or friend, or perhaps your own worthy self?
Best Products Containing Jojoba Oil
Made with jojoba oil, german chamomile, Vitamin B5, grapefruit and yucca extracts,  Jason's shampoo and conditioner moisturize, repair and protect hair, while promoting healthy hair growth. You can get this jojoba shampoo or conditioner in a 16 ounce container.
These products contain rice extract to remove chlorine and minerals from the hair and organic jojoba and quinoa protein to condition and protect. Offered in an appealing almond apricot scent, both shampoo and conditioner are biodegradable and come in recyclable bottles.
Jojoba, aloe and yucca in these hair care products clean, moisturize, repair and strengthen hair.
Note: Since Aubrey Organics was bought by Nutraceutical Corporation some reviews question the quality of the products, as some formulas have been changed. The information presented above is the most up-to-date found at the time of writing.
Cevia Yellin is a writer and teacher. She enjoys exploring both the inner and outer worlds and appreciates the written word in all of its forms.