Last Updated on January 16, 2019 by

Rows of purple reaching out to the horizon…the dried flower arrangement at your grandparents' house…the soft, scented pillows buried in your mother's lingerie drawer…These are just some of the images that thoughts of lavender may conjure. A perennial shrub with purple (white, blue, gray, or pink!) blossoms, lavender is a member of the mint family; its most common variety, Lavandula angustifolia – also known as True Lavender – is just one of 40 varieties of the lavender plant. Though most well-known for its aromatic and decorative properties, the benefits of the lavender plant go well beyond its delightful presence in pillow sachets and dried bouquets. A lesser known attribute is the benefits of lavender oil for hair.

What are the Benefits of Lavender?
Lavender has been found to have a myriad of benefits. Revered for its calming effect on the nervous system, it is widely used in aromatherapy practices. In addition to its pleasant fragrance and beautiful flowers, lavender has an abundance of uses that address ailments of both the mind and body. In fact, the potency of this beloved plant go well-beyond the realm of the mind alone.
Bodily Benefits
Used as a digestive aid, the polyphenols found in the lavender plant inhibit the growth of harmful gut bacteria and addresses issues of stomach malaise. Lavender has also been found to play a role in reducing heart disease, as it's organic compounds and antioxidants may lower blood pressure and ease tension of the blood vessels.
These strong antioxidant properties contribute to lavender's prominence as an anti-inflammatory as well. Lavender flowers can be used to relieve sleep disorders (insomnia, sleep apnea) and alleviate stress and anxiety by lowering levels of stress hormones.
Lavender Oil Hair Benefits
Finally, lavender soothes and heals the skin and strengthens the hair making it an essential ingredient in many skin and hair care products.

Here  are some simple self-care tips for using lavender from Organic Facts:
Ground flowers between your fingertips and rub into temples to relieve stress and anxiety;
Add lavender flowers to bathwater and soak to reduce inflammation and ease associated aches and pains;
Make lavender tea by steeping the flowers in hot water and drink to promote relaxation and sleep;
Chew on lavender leaves or drink lavender tea to relieve bloating and cramping;
Fill a spray bottle with lavender flowers and water; spray infused water on dry, irritated skin;
Dress wounds with a poultice of crushed lavender leaves to promote healing and prevent infection.
Apply lavender tea to hair to cleanse and strengthen hair follicles.
Lavender Oil
What is lavender oil good for? Natural Living cites the magic of lavender oil in this great post: "20 Ways a Bottle of Lavender Oil Will Change Your Life". From being used as an insect repellent, to clearing up acne, to relieving the pain of headaches, it's hard to imagine how we ever got along without lavender oil on hand!
If you don't happen to have any, making lavender oil at home is a simple process, described by the folks at Everything Lavender:
Place 2-4 cups of lavender flowers, stems and leaves in a large glass jar.
Fill with a carrier oil, leaving a small space at the top.
Cover with a tight lid and set in a warm place for 2-3 days; shake periodically.
Strain the mixture and replace with fresh plant material; repeat 2 or 3 times.
Store finished, strained lavender oil in a dark glass bottle for up to 1 year.
This makes for a delightful oil for bathing and bodycare.
How Does Lavender Oil Benefit Hair?
As mentioned above, lavender water is used for hair to cleanse and fortify. So, is lavender oil good for hair, too? It is! In fact, there are many uses of lavender essential oil for the care and treatment of the hair.

Lavender oil is said to nourish and moisturize the scalp and hair strands. This makes it ideal for treating dry, brittle hair strands and ends and for alleviating itchy scalp and dandruff. You may be wondering, does lavender oil help hair growth specifically?

Lavender Oil for Hair Growth
The use of lavender for hair growth, in particular, is worth exploring due to the specific attributes of this wondrous plant, which serves as an anti-inflammatory, antibacterial, antifungal and antiseptic agent. These qualities make the use of lavender oil to address hair loss a wise choice.

To make the best use of lavender oil for hair growth, add a few drops to a carrier oil (like olive, jojoba or coconut) and massage into the scalp. Doing so on a regular, consistent basis, increases circulation to the hair follicle, promotes new hair growth and balances the scalp's natural oil production.

Lavender Oil for Alopecia and More
This is one of the ways to use lavender oil for alopecia, an autoimmune disease of the skin causing hair loss to the scalp and other areas of the body. Lavender's calming effect on the nervous system can also help counteract the anxiety and stress common among alopecia patients. Seeking support? Check out Jassica Langley-Elson's website, where you can find more information on natural remedies for alopecia.
10 Best Lavender Hair Care Products
Still wondering how to use lavender oil for hair? Sometimes it is best to go with a product that has been made for your specific purpose. Here are some products that contain lavender oil and go beyond aesthetics alone, to address the health, vitality and growth of your hair.

Essential Oils
The highest quality lavender essential oil is made from fresh lavender flowers that have gone through the steam distillation process. Here are some of the best options currently on the market, from brands highlighted in the article "The Benefits of Rosemary Oil for Hair Growth", also on this site:

Here are some other quality essential oil lavender products worth checking out:

Steam distilled from the flowering tops of lavender plants sourced in Bulgaria, this product is made by a family-run business based out of Idaho and is certified USDA organic. Folks at this company have a humanitarian focus and are committed to offering quality oils at affordable prices.
Recommended as the best essential oil company by bloggers at Whole New Mom and Encouraging Moms at Home, Rocky Mountain lavender essential oil is sourced from Hungary and Bulgaria by a company that prides itself on third party GC/MS testing to guarantee the quality and purity of its oils. RMO's dedication to their costumers is backed by a 90 day "no questions asked" return policy.

Treatments, Shampoos & Conditioners
Designed for thin, weak hair, this product promotes growth while repairing and protecting hair from further damage; made with lavender oil steam distilled by a family-owned company in the Bulgarian Rose Valley; certified USDA organic.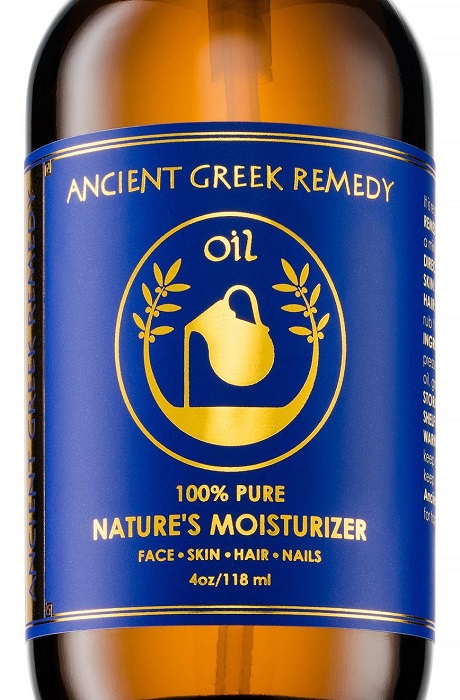 This pure, cold-pressed body oil is a complete moisturizer for the hair…as well as the face, skin, and nails! Made from a 100% organic blend of olive, lavender, almond and grapeseed oils along with Vitamin E, Nature's Moisturizer thickens and rejuvenates hair while moisturizing and nourishing the scalp. Bliss of Greece offers a 100% money back guarantee with the purchase.
This non-GMO, vegan and biodegradable shampoo strengthens and fortifies fine, thin hair. It is made with organic essential oils and botanicals and contains no synthetic colors, fragrances, parabens or harmful sulfates. Founded by Stacey Kelly Egide and Mark Egide, who successfully lobbied the California state legislature in 1999 for the creation of organic standards for personal care products; certified USDA organic.
For those seeking stronger, thicker, fuller hair, this may be another good choice by the founders of Avalon Organics. In addition to lavender oil, this product contains fruit stem and biotin B-complexes for hair strengthening, management and shine.
Lavender Oil is combined with organic coconut, jojoba, and hemp oils to create a conditioning and styling product that shines and smooths hair without synthetic or genetically modified ingredients; The company motto "All One!" embodies the spirit of Dr. Bronner's approach to ethical business practices and stewardship of the earth. Perhaps best known for their pure castile soap, all Dr. Bronner's products are certified USDA organic and vegan. For the full treatment, we recommend pairing it with the lavender oil hair conditioner.
Cevia Yellin is a writer and teacher. She enjoys exploring both the inner and outer worlds and appreciates the written word in all of its forms.