Last Updated on January 16, 2019 by
Pygeum has an interesting relationship with hair loss and prostate health. Pygeum also known as pygeum bark or pygeum africanum, is derived from the bark of an evergreen tree native to regions of sub-Saharan Africa. But what about pygeum africanum for hair loss treatment?
This herbal remedy is actually one of the leading natural solutions to hair loss alongside saw palmetto. However, before initiating a pygeum supplement program for your hair loss you should talk to your physician.
What's Here
In this article, we will provide our readers with a detailed overview of pygeum africanum and its ability to treat hair loss and prostate conditions. Further down the page, will be a discussion about what pygeum is and its uses in medicine. We talk about its origination, benefits, side effects, as well as recommended dosages. In our last section, we check out the most popular hair loss supplements that contain pygeum in their list of ingredients.
Up first are some of the best pygeum supplements on the market, if you are interested in trying it out as an herbal solution.
Comparison Table: Pygeum Africanum for Hair Loss
In this comparison table, we have all of the supplements from our "Best Of" summaries below in one quick place. It's easy to compare prices, since we've put it in price ascending.
If you're on a smaller screen or mobile, you might have to click the small green plus signs to view more table information about each product- including popularity ratings.
| Image | Product | Other Ingredients | Cost | Popularity |
| --- | --- | --- | --- | --- |
| | Carlyle Products Pygeum | N/A | $0.06/Capsule | |
| | California Products Prostate Support Supplement | Saw Palmetto, Stinging Nettle | $0.13/Capsule | |
| | NOW Foods Pygeum, Saw Palmetto, and Pumpkin Seed Oil | Saw Palmetto | $0.14/Capsule | |
| | Doctor's Best Comprehensive Prostate Formula | Saw Palmetto, Nettle, Various Vitamins | $0.17/Capsule | |
| | NutraGreen 3X Prostate Support Supplement  | Rye Grass Pollen, Saw Palmetto, Pumpkin Seed | $0.27/Capsule | |
| | LES Labs Prostate Health | Saw Palmetto, Nettle Root, Lycopene, Pumpkin Seed Oil | $0.47/Capsule | |
| | Alpha Rise Ultimate Prostate Supplement | Saw Palmetto, Burdock Toot, Juniper Berry | $0.49/Capsule | |
Best Pygeum Africanum Hair Loss Supplements of 2019
Here are the best pygeum hair loss supplements worth checking out that are currently available. They are in the same order as our table above, to make it easy for you to browse.

If you are interested in taking a pygeum DHT blocker alone, it will be difficult to beat the value of Piping Rock's supplement. You get 240 capsules of 100 mg pygeum. On top of that, this supplier ensures a standardized composition of at least 25% phytosterols which is nearly double the recommended 13% that experts say to take in the treatment of BPH.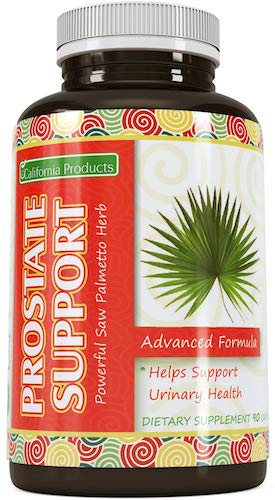 Often, you'll find pygeum extract in Men's Prostate supplements with many other botanicals that help block DHT, This supplement from California Products features Pygeum Bark Extract combined with Saw Palmetto, and Nettle Root. The combination of all these great natural remedies packs a punch.

This supplement product from NOW Foods has the three heavy hitter natural DHT blockers out there. Plus, you're getting standardized amounts of each herb (including a guaranteed 13% plant sterols in the pygeum). You'll ensure your body is receiving a healthy blend of essential fatty acids and phytosterols by taking this supplement.

Doctor's Best is one of the leading trusted brands of the best supplements. In this potent blend they include both standardized saw palmetto, beta-sitosterol, and african pgygeum extract.
Combining the power of 7 different herbal antioxidants, will support your bodily health and hair health. Saw Palmetto, Rye Grass Pollen, and Pygeum Bark are the top three punches that this supplement packs. You are also getting a lot of vitamins and minerals, such as Vitamin C, Zinc, and Copper.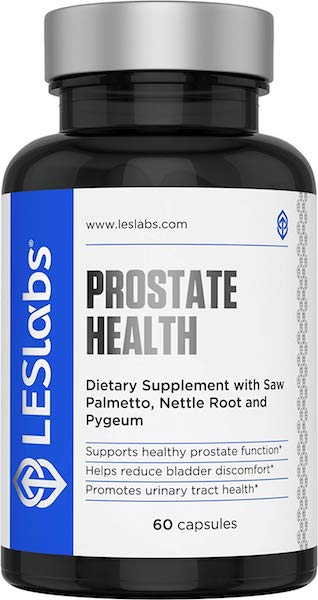 If you're looking to take the shotgun approach to your hair loss condition, you can't go wrong with LES Labs supplement. This baby is packed with compounds and extracts including the popular saw palmetto, nettle, pumpkin seed oil, and of course pygeum extract. Again, this is another Prostate Health supplement- but that just means you're keeping more than just your hairline healthy!

Alpha Rise's Prostate Supplement has quickly grown in popularity. The company claims that this product will return you to alpha male status in no time.
What is Pygeum & What is it Used For?
Pygeum is a herbal extract of pygeum africanum trees that grow in the upper elevations of Africa. Pgyeum Africanum trees are also known as the African plum tree, African Prune, Prunus africana, and Pygeum Africanus. The pygeum extract has been used in Africa for decades in herbal medicine to treat a wide number of ailments. Though the African plum tree is capable of growing to heights of up to 150 feet, it is not often seen to reach these heights.
Regrettably, due to overharvesting the tree is now in threatened (endangered) conservation status. On the bright side, tree farms are being developed that will help protect this species in the wild as well as provide an abundance of the pygeum bark.
What's So Great About Pygeum?
Pygeum is rich in fatty acids and has been used in traditional African medicine to treat prostate conditions such as benign prostatic hyperplasia. The hormone interactions of hair loss and prostate health have many similarities. It is clear that there is a correlation between genetic pattern hair loss and conditions such an enlarged prostate in the scientific community. Both of these conditions are caused by dihydrotestosterone (DHT), a byproduct of testosterone when it is converted into an enzyme known as Type II 5 alpha reductase. For this reason, it is thought that the pygeum extract herb is a potent natural DHT blocker.
For a comprehensive list of natural DHT blockers, check out our page about them here. The American Hair Loss Association, the national nonprofit organization devoted to the study of hair loss, states that when DHT is suppressed, hair follicles will be able to sustain healthy and thick hair.
Other Uses
Pygeum is widely used as a supplement to treat an enlarged prostate in Europe. Pygeum contains chemicals that aid in shrinking the prostate which relieves ailments such as poor urine flow and getting up to go in the middle of the night. It has thus gained acceptance as a treatment for hair loss because of this fact. In our next section, you'll find some of the clinical evidence supporting the idea that pygeum is one of the best DHT blockers.
Related Studies of Pygeum and its Effect on Hair Loss & Prostate Health
Pygeum does have evidence on its effectiveness in its ability to support a healthy prostate. Unfortunately — as with many natural hair loss treatments — pygeum has not been thoroughly clinically studied in its ability to cure hair loss.
A study reported in the journal Endocrine showed pygeum is a useful supplement for men that are at high risk of developing prostate cancer. Mice that were fed a pygeum supplement showed a 35% less risk of cancer incidence compared to those who did not consume the supplement.
The Nutrition for Healthy Skin: Strategies for Clinical and Cosmetic Practice book authored by Jean Krutmann a professor of environmental medicine and dermatology at a university in Germany states that pygeum is believed to be a 5-alpha-reductase inhibitor.
A study documented by the US National Library of Medicine involved 1562 men in 18 randomized controlled trials. The conclusion is that Pygeum africanum is a useful treatment option for men with prostate and other lower urinary conditions.
Pygeum Hair Loss and Other Benefits
Pygeum bark extract has been used in African medicine to treat a variety of symptoms such as fever, malaria, stomachache, kidney disease, inflammation, urinary problems, and even to increase sexual desire. In animal studies, pygeum was shown to increase the potency and volume of sperm which indicates it may be of possible use in treating male infertility.
Wikipedia has a comprehensive list of all pygeum's uses in traditional medicine. Often times the bark was gathered, ground into powder, and mixed into a tea.
Global Popularity of  Pygeum Africanum for Hair Loss
The benefits of pygeum have caused pygeum to grow in popularity outside of Africa as well. In the 1700s it reached widespread use in Europe in treating some common health issues. Supplementation of pygeum is commonly used to combat prostate conditions and now pattern hair loss. Though WebMD lists pygeum as 'likely effective' for enlarged prostate (benign prostatic hyperplasia aka BPH) it lists the treatment of other conditions as having 'insufficient evidence'.
Pygeum Africanum for Hair Loss: Side Effects & Instructions
Pygeum taken by mouth has very few side effects. Most individuals who consume a pygeum supplement tolerate it well. The most common side effect is abdominal pain or nausea. However in the event you experience diarrhea, constipation, skin irritations, or tightness in the chest, you should consult your doctor.
Usage
Individuals who should not take pygeum without consulting their doctor include women who are pregnant or breastfeeding. This is because there is insufficient evidence with pregnant women consistently taking a pygeum supplement. Women who are breastfeeding risk exposing their infants to adverse health conditions.
Most herbal treatments are relatively low risk. Nevertheless it is always wise to approach any DHT blocker with caution. Even though side effects of pygeum have been shown to be mild, you don't want to do something silly like take triple the recommended dose when starting a new pygeum supplement.
Follow the instructions and closely monitor your body's response. If you have any concerns schedule a visit with your family doctor.
Possible Side Effects:
Nausea
Upset stomach
Hives
Constipation
Diarrhea
Tightness in chest
Pygeum Dosage: How Much Should You Take?

University of Michigan's Health Department recommends a pygeum dosage of 200 mg daily for treatment of BPH. Furthremore, men with BPH should look for a supplement extract that contains at least 13 percent total phytosterols. Plant sterols (phytosterols) are compounds that contain anti-inflammatory properties.
Most commonly, a pygeum africanum dosage of between 50 to 200mg is taken by the individual. The amount you should take likely varies on your age, weight, and health status.
One important thing to note is that taking a single dose of 100mg dose is just as effective as taking two doses of 50mg spaced apart. This prevents you from having to remember to take it more than one time a day. Since pygeum has not been clinically tested as a treatment for hair loss there is no recommended dosage for such use. As such, it is important to speak with your physician before determining the best dosage for you.
Finding the Right Stuff
What is the difference between pygeum extract and regular pygeum? Technically speaking, all pygeum is pygeum extract because this substance is extracted from the bark of African trees. So if a manufacturer is emphasizing that there product is an 'extract' version of pygeum it is entirely for marketing purposes.
However, a key thing to look for when buying herbal supplements are the standardized extract versions. This means the herb extract is present in a specific and guaranteed amount which is typically expressed as a percentage. This helps ensure the consumer is getting a product in which there is consistency across the board from batch to batch.